Senator Connie Leyva Appointed the Next Executive Director of KVCR TV/FM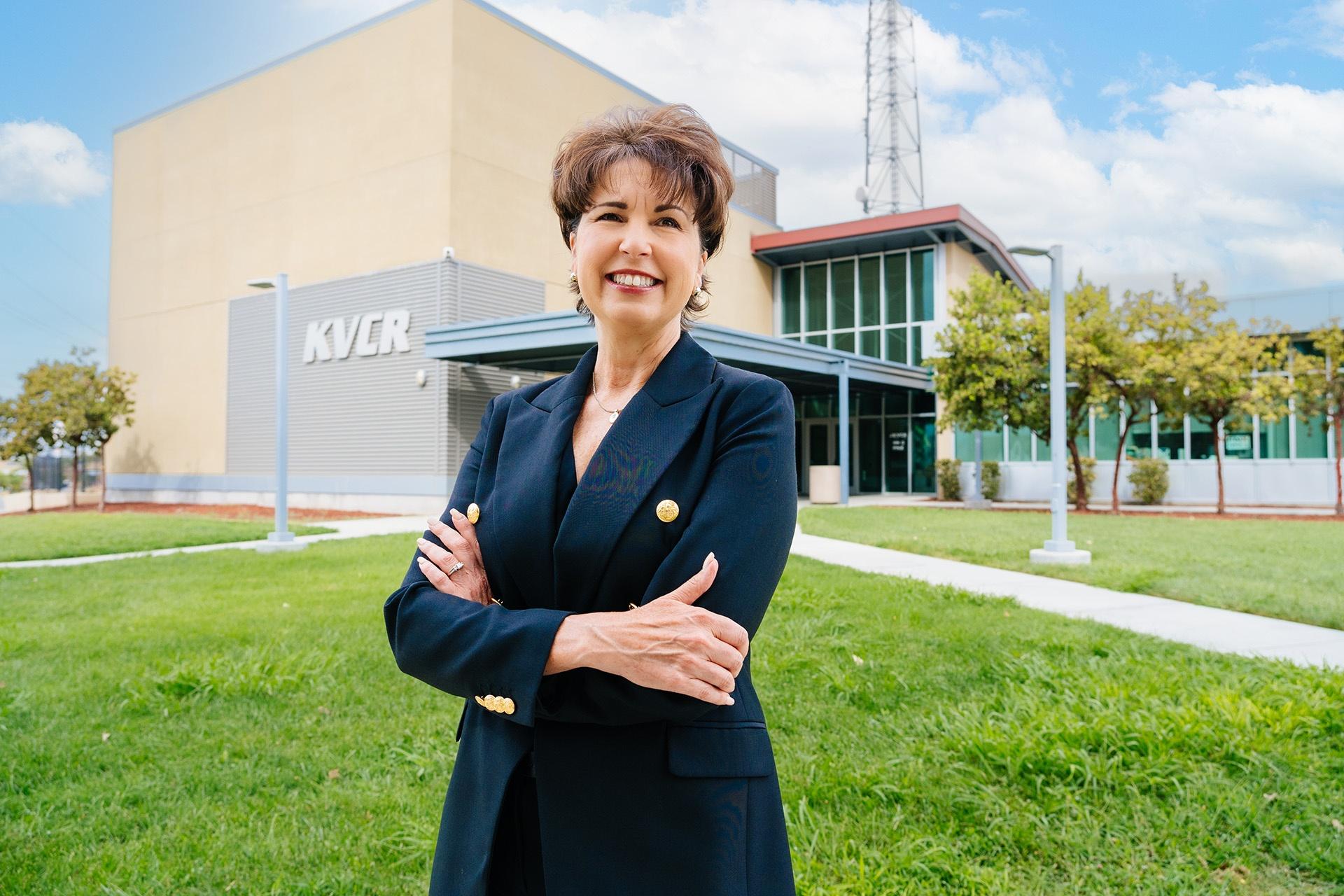 SAN BERNARDINO, CA -- The San Bernardino Community College District has announced the appointment of State Senator Connie Leyva as the next executive director of KVCR TV/FM – the Inland Empire's only public media station that this year celebrated its 60th anniversary.
SBCCD Chancellor Diana Z. Rodriguez said, "Connie Leyva has spent her entire career centering Inland Empire families, and she'll bring her passion for our region's success to advance KVCR's success."
In accepting the position, Senator Leyva said, "I am so excited to join KVCR, a gem of the Inland Empire. My family grew up with public radio and television, so it is a great honor to lead the talented KVCR team as it continues to provide factual, informative, and entertaining programming to the residents of the Inland Empire and beyond. I look forward to engaging with communities across the entire KVCR broadcast area, so our work fully reflects our region's diverse voices, people, and issues."
Leyva, who will start at KVCR when her legislative term ends on December 5, will report to Executive Vice Chancellor Jose F. Torres.
Leyva will oversee the implementation of KVCR's long-range plan, which includes:
Expanding student training opportunities for careers in media and journalism.
Broadcasting PBS, NPR, and FNX - First Nations Experience: The country's only twenty-four-hour national Native American and World Indigenous television channel.
Growing content relevant to Riverside and San Bernardino counties.
Strengthening community partnerships and raising funds.
Serving in California's state senate since 2014, Leyva has developed strong links with communities across the Inland Empire and California.
"Connie Leyva understands KVCR's potential and its vital role in our civic fabric," said Executive Vice Chancellor Torres. "Her vision and experience collaborating with people from diverse backgrounds and perspectives will help open doors to advance KVCR's mission."
In addition to hiring Leyva, SBCCD has promoted Tony Papa, an award-winning media industry veteran, as KVCR's director of operations. Papa will oversee staff operations, production, and multiple technologies to deliver KVCR and FNX content across Inland Southern California and the country.
Papa said, "It's a privilege to be a part of a dynamic leadership team at such an iconic public media institution during this transformative period for TV and radio stations across the country. I'm thrilled to channel my 20+ years of tech and entertainment experience into this phase of KVCR and FNX's legacy—and the communities we serve."
About KVCR TV/FM
On-air, online, and in the community, KVCR serves the greater Inland region of Southern California, including the Coachella Valley, High Desert, and Mountain communities. KVCR is the Inland Empire's only PBS and NPR dual licensee and is a public service of the San Bernardino Community College District.
KVCR was the first community college-owned radio station, beginning in 1953. In 1962, KVCR was Southern California's first public educational television station. KVCR is the headquarters of First Nations Experience ("FNX"), the only Native American and World Indigenous TV channel available nationally through 30 broadcast affiliates in 28 states, reaching over 80 million households.
To learn more about upcoming programming and events, visit KVCR.org and FNX.org and stay up-to-date with local news at KVCRNews.org. KVCR is available anytime on FM 91.9, TV channel 24, and digitally via the PBS Video App, NPR One Mobile App, and KVCR Mobile App.