KVCR Teams Up with San Bernardino County Schools and Footsteps 2 Brilliance to Produce Children's TV Show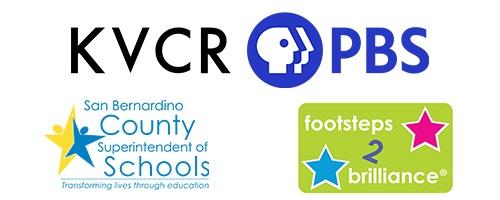 This is a project is in partnership with KVCR and the San Bernardino County Superintendent of Schools. Together we're creating a children's television series, titled Learn With Me. It is hosted by educational professionals, many who are teachers from throughout the county. The target audience is children 1st through 3rd grade. Each episode will be recorded in English and Spanish. The supporting characters are Barry the Bell, the wise-cracking and quick thinking baritone who guides students to where they need to be, and always on time!
And Eddie, a spirited boy who loves to have fun and learn new things. Together the teachers Barry and Eddie make for a fun and charming cast.
Learn With Me
Learn with Me
29:19
Published:
One classroom with a focus on story time and another on computer learning.
---
A Little Background About the Series
Each episode is live action and animated. It's a half hour show - the first 12 minutes are recorded in English and the second half is recorded in Spanish. The live action with the teachers is recorded in the KVCR studio in front of a green screen. The background is animated as well as other parts of the show, including items, images or words that pop up.

The teachers read a story, just as they do in the classroom. Within each 12-minute segment are two "Break Out" segments that include an activity that further demonstrates the episode's educational subject. At the end of each 12-minute segment there is a recap, an opportunity to review what we learned today. The recap incorporates "instant replays" and snippets from all the scenes throughout the episode.

We're excited to work with teachers and bring new children's content to our community. The series will be educational, entertaining, and engaging.
---
Hanging Out in NOUN TOWN
In each episode we invite young viewers to explore a variety of topics including Science, Technology, and Language Arts. In one episode we visit Noun Town and learn what a noun is.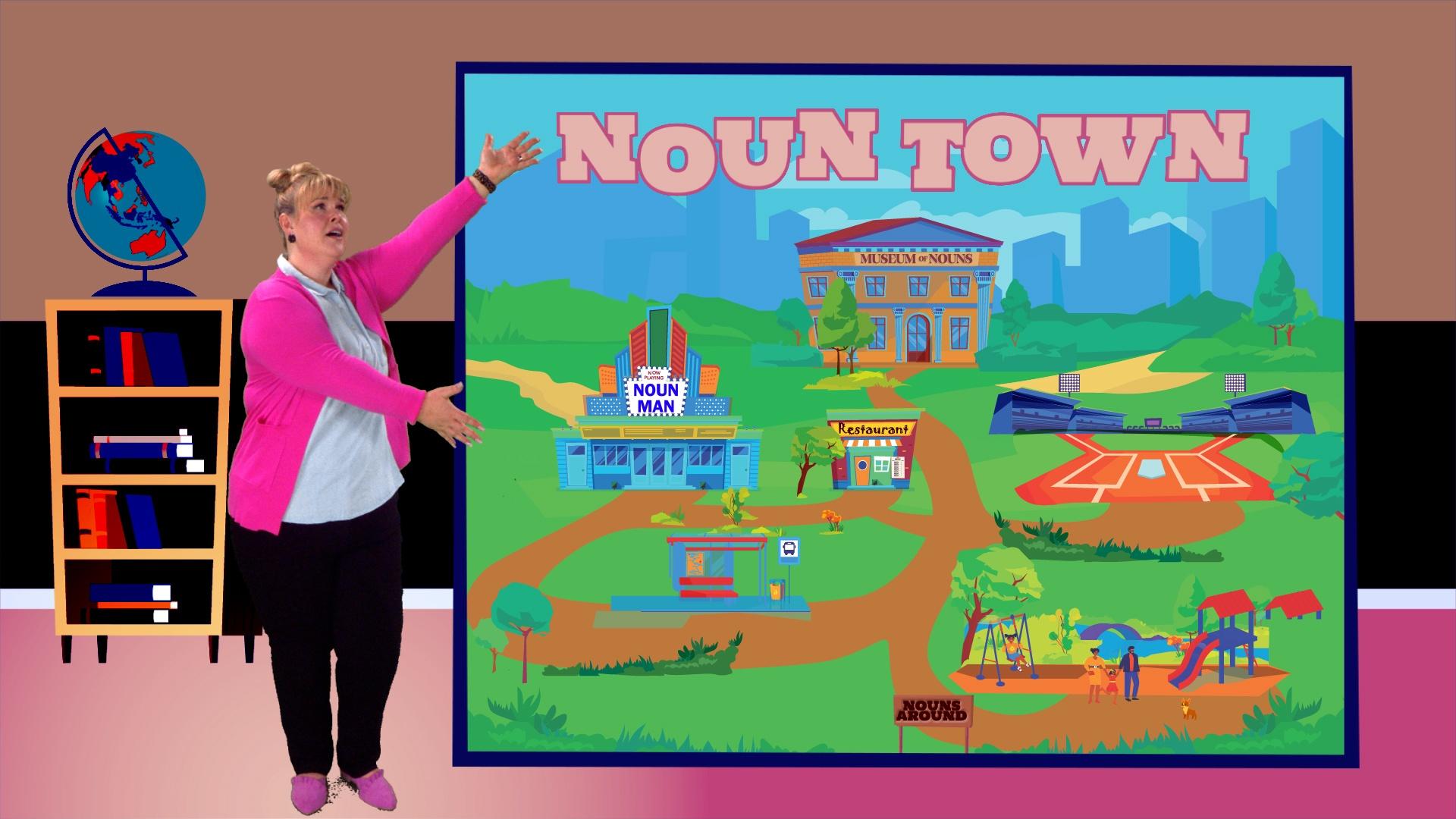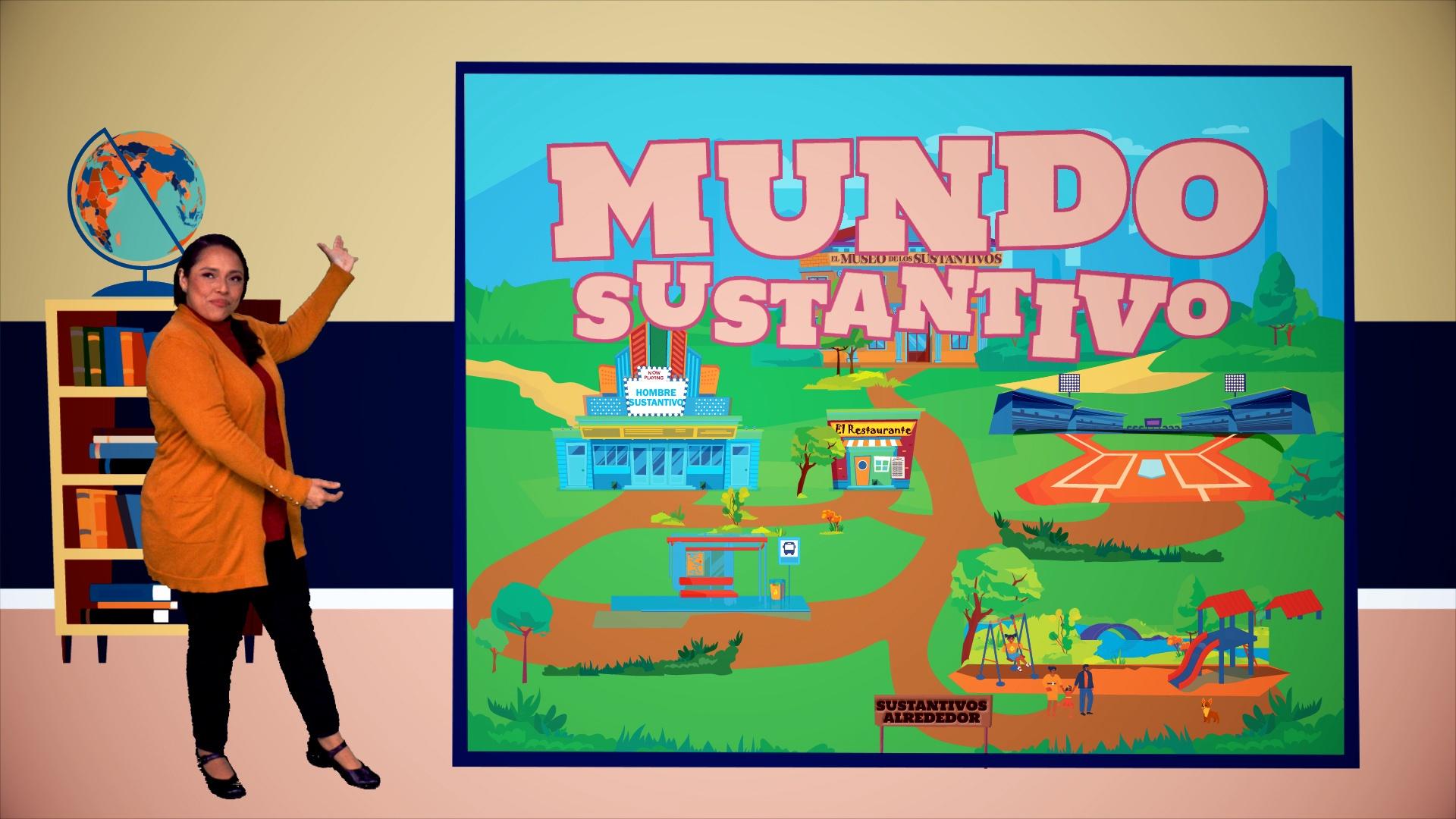 In the Studio Recording Eddie
Young voice over actor Camilo Arrechedera was cast for the voice of Eddie. He provides the voice for both English and Spanish. Camilo has a recording studio in his home and is able to work with our directors over Zoom. His dad is right there to assist him as needed. It's a great process and a wonderful way to work with our youth and give Camilo the expereince to learn his craft. Alfredo Cruz is the Spanish language translator and the Spanish segment director. Together they bring Eddie to life.
Calling All Educational Professionals
Are you a teacher in San Bernardino County? Have you ever wanted to be on television and teach on camera? Well, now is your chance. Together KVCR and the San Bernardino County Superintendent of Schools are producing a children's series, Learn With Me. We're searching for education professionals – teachers, principals, counselors, secretaries, anyone who wants to make an impact beyond the classroom and be part of our educational TV show. The show is 30 minutes with the first 15 minutes in English and the second 15 minutes in Spanish.
So, we are looking for teachers or education professionals who speak English and/or Spanish. No television experience is needed, just the enthusiasm and excitement to be a part of the project. Come on and Learn With Me. To learn more about the project go to KVCR.org/teachers. We hope to see you in the KVCR studio.
Executive Producer : Anthony Papa apapa@kvcr.org
Executive Producer : Lillian Vasquez lvasquez@kvcr.org