Expressions of Art is a grant funded series of TV and radio features highlighting artistic endeavors in and around the Inland Empire. Each produced segment highlights a venue, gallery or event which celebrates and creates art in this unique region of Southern California.
Symphonie Jeunesse Youth Orchestra
Symphonie Jeunesse Youth Orchestra is an organization for serious middle and high school students who play string instruments looking for a high caliber of learning. Serious student musicians were craving access to professional instruction and guidance. The organization holds auditions and offers focused training. The students are given the opportunity to tour and perform at a number of venues, giving them a real taste of a professional musician's world. This orchestra is the kind of challenge the students seek and value.
To find out more about the Symphonie Jeunesse Youth Orchestra and to discover where and when you can watch these gifted youth musicians perform, visit their website at
www.symphoniejeunesse.org
CSUSB Opera Theater
Opera Theater is a combination of the arts, with music and singing and sometimes with dance, all that help to tell a story. The California State University San Bernardino Opera Theater exposes students to opera, in many cases, for the very first time. Under the leadership of Dr. Stacey Fraser professor at Cal State San Bernardino who produces a couple of productions each year, knows first hand how much goes into each performance, with musicians, performers, make up and costumes. We talked with Dr. Fraser about her program and its importance to the university, the students and the community.
To learn more about the California State University San Bernardino's Opera Theater program and classes offered visit the university's website.
Akoma Unity Center
Akoma means tolerance and patience and that's the kind of positive attitude the mentors at the Akoma Unity Center demonstrate for the students who attend this after school enrichment program. The students are given academic assistance and exposed to culture and the arts. Their mission is to unify, support, educate, heal and empower people of color through youth development. In order to strengthen the community, it's essential for students to have a place to go to build confidence and strengthen their abilities. The Akoma Unity Center is located at the Anne Shirrells Park on the Westside of San Bernardino.
To learn more about the program and the many classes, events, and services they offer, you can visit the Akoma Unity Center webpage at www.
akomaunitycenter.org
SB Arts Fest
There are so many great examples of the arts in our region. The City of San Bernardino hosts the Arts Fest that showcases several art programs that are accessible in the city. This event brings over 100 local artists of all levels and genres together from student bands and musicians performing on multiple stages to creative people presenting their work in jewelry, canvas and clay. This is a free full day event.
The San Bernardino Arts Fest is a wonderful event for local artists to showcase their art and gain exposure for their work. It's nice to feature artists in our own backyard. You can learn more about the annual Arts Fest and how you can be a part of it each year by visiting the City of San Bernardino's website
www.sbcity.org
Garcia Center for the Arts
Thanks to the enthusiasm and kindness of volunteers and individuals with a vision, what began as an abandoned, boarded up building on its way to demolition became what it is today - a cultural center promoting a broad spectrum of the arts. There's no shortage of activities, classes, and resources at the Garcia Center.
The Garcia Center continues to grow and engage artists in the community. Thanks to the vision of artist lovers the Garcia Center will be here for years to come for artists to have a canvas to show their work, learn and create more art. To learn more about the Garcia Center, their upcoming events, and how you can play a role visit their website at
www.sbvca.org/garcia-center
.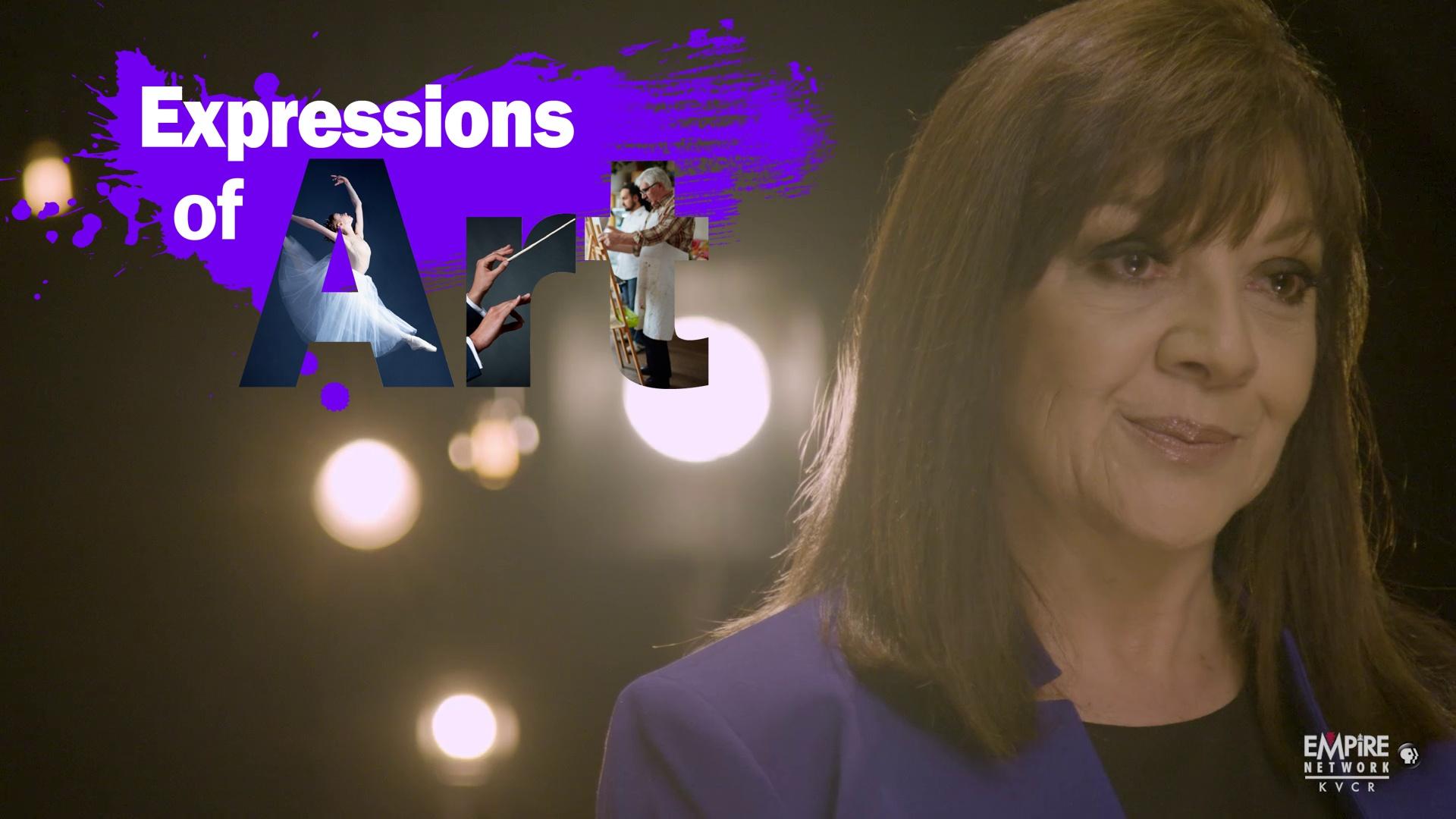 EXPRESSIONS OF ART
Watch the Series
Watch full episodes of Expressions of Art now!