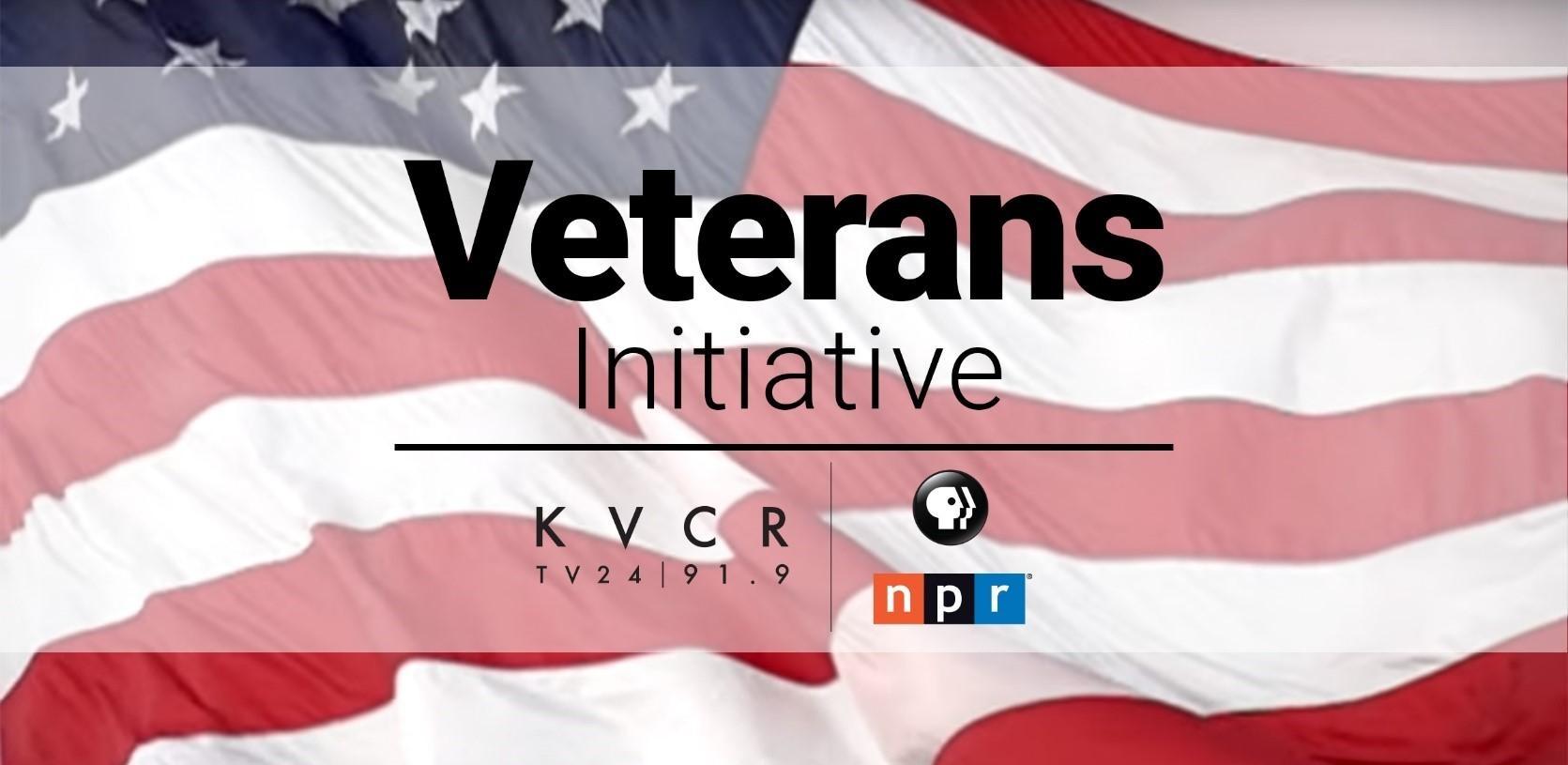 Veterans Day Celebration & Marine Corps B-Day
November 12, 2019
11:00 am - 3:00 pm
Location: B-100
Come celebrate Veterans Day and the United States Marine Corps birthday at San Bernardino Valley College! There will be guest speakers and a raffle. Food and refreshments are provided while supplies last. Free parking is available in lots 9, 10, and 11.
Veteran Tribute Concert w/ Ethan Bortnick
October 22, 2019 at 5:30pm
Loma Linda VA Hospital Auditorium
11201 Benton Street, Loma Linda
Empire KVCR Veteran's Initiative and Sun & Sky Entertainment are pleased to present: Ethan Bortnick performing a special tribute concert for veterans. This show is free and open to all military, family, and friends. Ethan Bortnick will perform patriotic music and some of his rock & roll favorites at the Loma Linda VA Hospital Auditorium on October 22. Ethan has hosted several of his own TV specials on PBS stations nationwide including Empire KVCR TV. This concert is to pay tribute to those who have served and continue to serve our country. Special appearance by Guitars For Vets.
Women Veteran Annual Celebration
Honoring Women Who Served in the United States Military
Saturday, October 19, 2019 10am-3pm
Moreno Valley Conference Center

VA Loma Linda presents the Women Veteran Annual Celebration- a day dedicated to honoring women who have served in the United States military. This event will feature keynote speaker Chairman of House Committee on Veteran Affairs, Congressman Mark Takano, and women Veterans who will share their own stories on how they navigated life after service. Challenge coin will be presented to women Veterans at the end of the event. VA benefits will be available on site.

For more information and to register, visit https://www.eventbrite.com/e/saluting-women-who-served-in-the-united-states-military-registration-63434476226
RecruitMilitary Opportunity Expo
Riverside Veterans Job Fair for Transitioning Military, Veterans, and Their Spouses
Thursday, August 1, 2019 11am-3pm
Riverside Municipal Auditorium

A RecruitMilitary Opportunity Expo is an event where transitioning military, veterans, and their spouses can meet with recruiters from dozens of companies. Exhibitors scheduled include AllState, Fresno County Sheriff's Department, The Port of Long Beach, Target, the San Bernardino County Probation Department, the Riverside County Department of Human Resources, and more. This event is free for attendees.

For more information and to register, visit https://success.recruitmilitary.com/events/riverside-veterans-job-fair-august-1-2019
The Silent Soldier and the Portrait on Lifestyles with Lillian Vasquez
For Memorial Day, Lifestyles' Lillian Vasquez spoke with Garland Waller who tells the story of her father, one of the last living survivors of a World War II tragedy kept secret for decades. Garland produced and directedthe documentary The Silent Soldier and the Portrait in which she follows in her father's footsteps across the English Channel to document his journey and return a piece of the war he took with him so many years ago. You can listen to the interview here.
SoCal Veterans Job and Resource Expo
Thursday, June 27 9am - 1pm
Toyota Arena in Ontario (formerly Ontario Business Bank Arena)

The SoCal Veterans Job and Resource Expo is one of the largest job and resource events in the Inland Empire. Due to the growing needs of our transitioning veterans we have created a one-stop shop where veterans and their families can receive the help they need.
More than 60 vendors will gather at the Toyota Arena in Ontario, CA to provide on-site job interviews, information on resources and services. Employers include: Fed Ex, Amazon, Fairplex, United States Postal Service, Kaiser Permanente, U.S. Census Bureau, Macys, Keolis Transit America, LA and Riverside County Sheriffs, U.S. Customs and Border Protection and more. Some resources offered include: mental health, on-site vision, medical and dental resources, training programs, housing services, employment opportunities, and much more.
Hundreds of Veterans, transitioning service members, and military spouses are expected to attend this free event. All are invited to enjoy entertainment, food and music, and all attendees will receive a free ticket to the Agua Caliente Clippers Military Appreciation Night, tons of discounts and samples from our generous event partners. Lunch will be provided for all veterans.

For more information, please visit https://socalvetexpo.org/
Honor Flight Workshop for Military Veterans
Thursday, June 20 at 6 p.m.
Victorville City Hall

The City of Victorville would like to let Military Veterans know that they acknowledge their sacrifices for our country. As a result, the City wants to honor vets! The City of Victorville will be hosting a community workshop with Honor Flight Inland Empire that will showcase opportunities for local Veterans to visit the war memorials that were designated to honor their heroism.

Honor Flights provide roundtrip, all-expenses-paid tours to Washington, D.C. for military Veterans as a way to honor their service to this country. The Honor Flight network has made it possible for over 150,000 Veterans to visit our country's war memorials.

High Desert Veterans are invited to join the City and learn how to participate in a future Honor Flight and share special memories with fellow veterans FREE of charge. This workshop will be held June 20 at 6 p.m. in Conference Room D at Victorville City Hall, 14343 Civic Dr. Additional information regarding Honor Flight Inland Empire and the application process can be found at www.honorflightie.org
Empire PBS
Proof of Loyalty: Kazuo Yamane and the Nisei Soldiers of Hawaii

November 7, 2018 at 6:00pm

Proof of Loyalty: Kazuo Yamane and the Nisei Soldiers of Hawaii tells the story of a Japanese American who played a crucial strategic role in World War II. He and his fellow Nisei from Hawaii combated prejudice and discrimination to loyally serve their country. Their extraordinary service, mostly untold, ultimately changed the course of U.S. history. Proof of Loyalty is particularly timely as the two main themes are the importance of diversity and the importance of the language of immigrants.
Empire PBS
Vietnam Speaks
November 11, 2018 at 8:30pm
Vietnam Speaks: An activist, a pastor and a director - we interview three local veterans whose war stories make them more alike than different. Learn why they went to Vietnam, what happened while there, and how it has affected them today.
https://www.empirenetwork.org/vietnamspeaks/
Empire PBS
U.S. Marine Band: An All Star Orchestra Special
November 11, 2018 from 9pm to 11pm
The All-Star Orchestra's Gerard Schwarz conducts the U.S. Marine Band, America's oldest continually performing musical ensemble, in the three-part program U.S. MARINE BAND: AN ALL-STAR ORCHESTRA SPECIAL. The U.S. Marine Band was founded by an act of Congress in 1798, and dubbed "The President's Own" by President Thomas Jefferson. The program concludes with "The Stars and Stripes Forever," a patriotic American march widely considered to be the magnum opus of John Philip Sousa.

KVCR 91.9 FM
In Her Boots
June 9th, 2018
A project to create awareness of the issues female veterans face, In Her Boots is an initiative that brings female veterans together to paint boots and tell their stories.
Be on the lookout for our up and coming segment and 2019 date.
KVCR 91.9 FM
National Orange Show's 3rd Annual Military Dinner
May 3rd, 2018.
Lillian Vasquez from Lifestyles with Lillian, KVCR, was the Master of Ceremonies for The National Orange Show's 3rd Annual Military Dinner on May 3rd, 2018.
This Dinner is FREE to all Military Members to show thanks and appreciation for their sacrifices, as well as honoring special guests and many resource booths.
https://youtu.be/xvpdQji-cRQ

KVCR 91.9 FM
Guitars For Vets Interview
May 31, 2017
On May 31, 2017, We sat down with James Robledo, a veteran who went through the program and now leads it.
KVCR 91.9 FM
The Soundtrack of the Vietnam War
KVCR shares the stories of veterans that live in the IE or Southern California, and their soundtrack to the war..